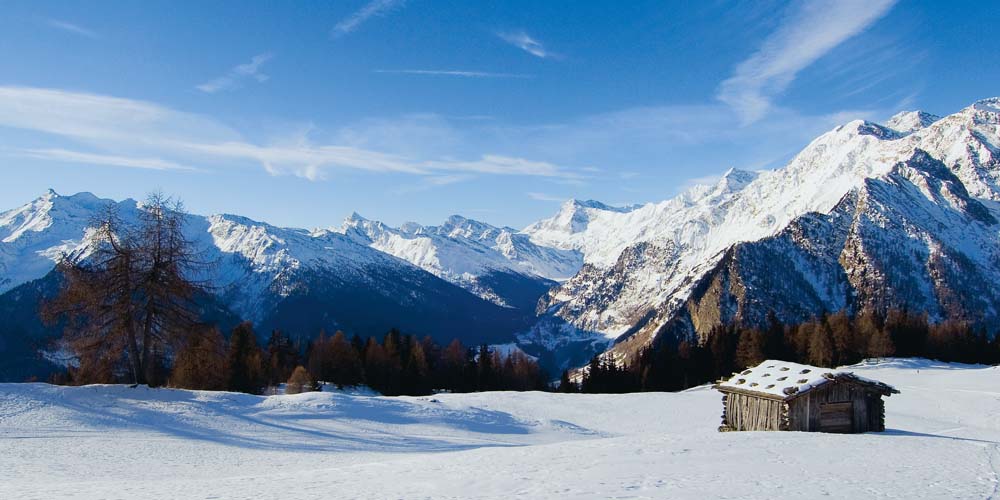 Located in the heart of the Texel Group Nature Park, the Passeier Valley is one of the most snow-safe areas in South Tyrol. When the valley is covered in snow, the forests and mountains become extra quiet and very romantic. Enjoy a quiet walk through the winter landscape of the Passeier Valley or look forward to adventures on snow on the ski slopes or toboggan runs. The South Tyrolean Christmas Markets attract numerous visitors with the scent of fresh pastries and mulled wine. In the evening you return to your apartment and warm up with a glass of wine or enjoy reading a book under the warm blanket.
 
Winter experiences in the surroundings:
Ice climbing on icefalls & on the ice tower in one of the biggest ice-climbing facilities in Europe
Ice-skating on the natural ice-skating rink
Cross-country skiing on several tracks in the valley with routes for classic and skating style
Outings on horse-drawn sleighs in the snowed-in Lazins Valley & horse riding in a beautiful winter landscape
Sledging in the ski resort or on snow-covered trails on the alpine pastures
Snow-shoe hikes in the daytime or in the quietness of nature during full moon
Skiing in one of the most snow-safe ski resorts in South Tyrol in the sunny village of Pfelders, ideal for beginners & advanced skiers
Ski tours to snowed-in mountain summits for the sporty
Walks & hikes on alpine pastures and through the snowed-in winter landscape
Spa town Meran with shops, Thermal Baths and cultural sites
Museums & Castles to get to know the history, customs & the culture of South Tyrol
Christmas markets & winter charm at the Christmas market in Meran and others
Winter events in the region; we will keep you informed
*all tips & excursion destinations are a maximum of 20 km from your apartment.
Regional information brochures are available in the Residence. On request, we are always happy to give advice on leisure time options in the surroundings and provide tips for your excursions.