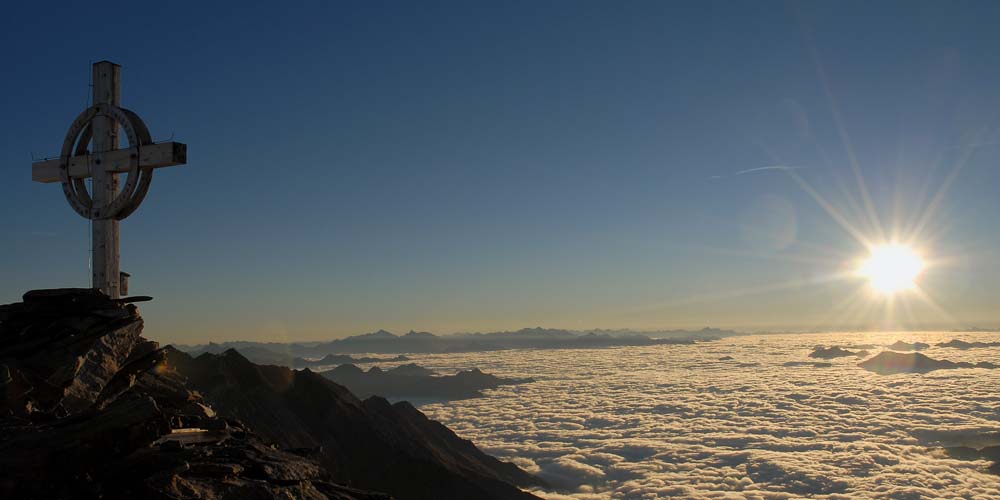 We love summer in the Passeier Valley! It's getting really warm, the alpine meadows are in full blossom, the mountains shine, there is a scent of hay in the air, and you just want to spend the whole day in free nature. Innumerable hiking routes of different levels of difficulty and numerous mountain summits await you. Some beautiful hiking trails start right at the back of our Residence. Be it mountain-biker, climber, cyclist, adrenaline junky or pleasure-seeker - everyone will find what he longs for. In the evening, after an adventurous day, you can enjoy the cool breeze in the Passeier Valley, which is ideal to calm down and promote a recreational sleep in your apartment.
P.S. If you require some extra power for your nature adventures, visit us on the nearby family farm and taste our fresh milk.
Summer experiences in the surroundings:
Mountain tours for summiteers with mountain guide or on your own
Fishing & fly-fishing in the crystal-clear waters of the rivers & lakes in the Passeier Valley Good catch!
A game of golf can be enjoyed on the 18-hole golf course in a panoramic position
Climbing & bouldering in five different climbing gardens, on rock walls or indoors
Mountain-biking on innumerable tracks leading through the splendid mountain scenery in the Passeier Valley
Cycling comfortably along Passer River or up the mountain passes with a road bike
Rafting, kayak & tarzaning in the Passer River provide an unforgettable nature experience
Horse riding & outings on horse-drawn carriages are offered by various riding stables in the valley
Swimming in the outdoor pool in St. Leonhard, St. Martin or in the Termal Baths in Meran
Tandem flights high up above the Passeier Valley make your dream of flying come true
Tennis on several sand courts with or without lessons
Hiking on innumerable hiking trails in a beautiful mountain landscape and on alpine pastures
Spa town Meran with shops, the Gardens of Trauttmansdorff Castle and much more...
Museums & Castles to get to know the history, customs & the culture of South Tyrol
Summer events in the region; we will keep you informed
*all tips & excursion destinations are a maximum of 20 km from your apartment.
Regional information brochures are available in the Residence. On request, we are always happy to give advice on leisure time options in the surroundings and provide tips for your excursions.